One of the delightful and unexpected gifts of joining Facebook earlier this year and creating a  Fan Page there for my mandalas, has been meeting so many other artists and interacting with them online. Many of them, like me, market prints and gift items made from their artwork through Zazzle.com. I'm creating this post to encourage you to explore our Zazzle Stores and consider giving art gifts as holiday presents. Many of us have holiday cards and postage available to purchase as well. Let me introduce you to a few of these Zazzle merchants.
Click on either the name or the picture to see the Zazzle Stores: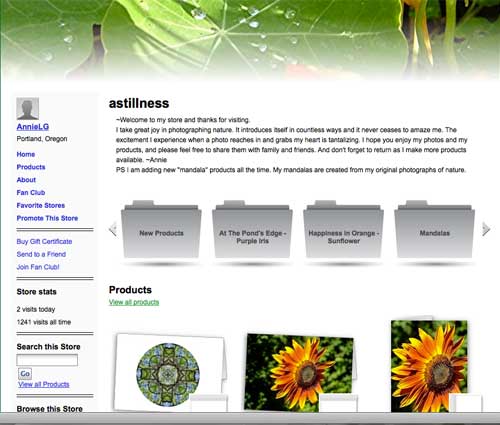 Atmara Rebecca Cloe – New World Creations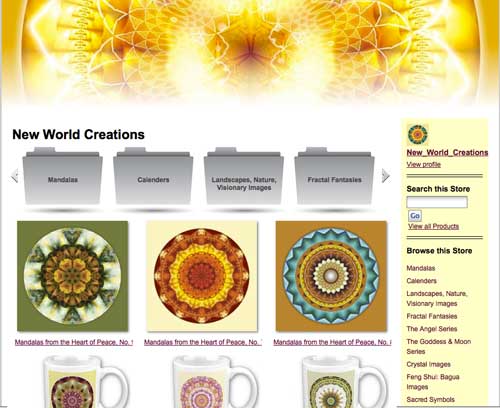 Caterina Martinico – Arte Eclectica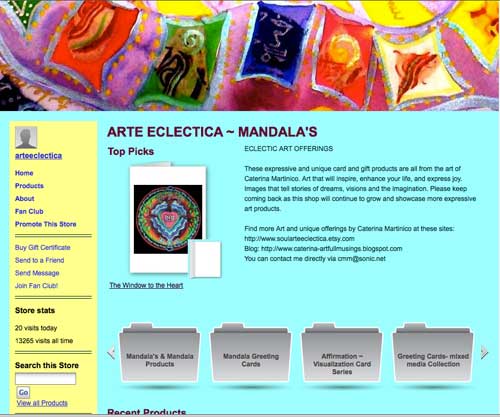 Charlotte Backman – Mandala Visions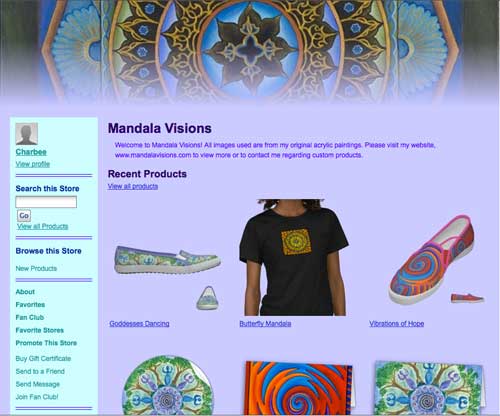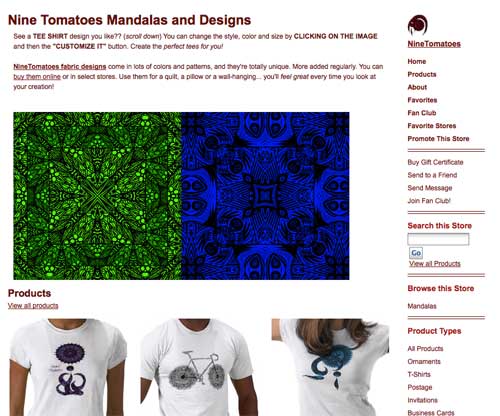 Daniel Holeman – Awaken Visions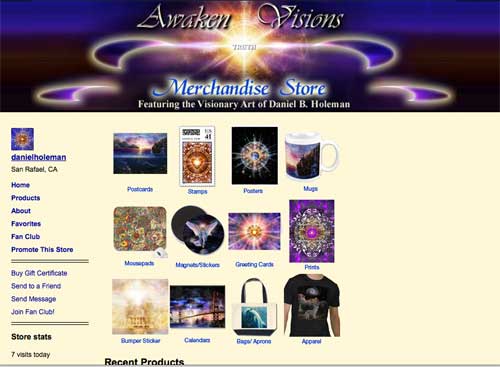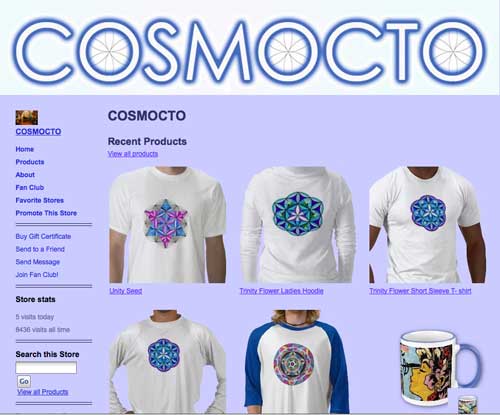 Ma Nithyananda Udaysree – Radiate Bliss! in Art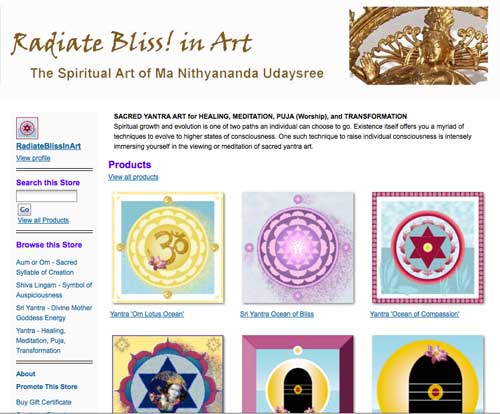 Ryan Bliss – Digital Blasphemy

Sue O'Kieffe – Sacred Circle Mandalas
Or create your own prints and gifts from your photos and artwork.
Happy Shopping!
(If you are an artist on Facebook with a Zazzle Store and would like to be included in my Merch Store there, just send me a message on Facebook with the name of your Zazzle store and I'll be glad to add you to my Merch Store.)


—————————————————————————————————————
I look forward to your thoughts and comments!
Be sure to Subscribe to this blog either by RSS or Email via the forms on the top right column of the page.
—————————————————————————————————————