As we head into the Holiday Season and subsequently my birthday time since I was born on Christmas Eve, I have been taking some time to review where I've been, and where I am going.  It's always been somewhat of a joke when I tell people that if someone told me at a young age that I would be a healer and psychic, radio show host and author, I would've laughed them out of the park.  Well, an author, maybe, but the rest of it? No way!
I was born an artist, and firmly believed I would live my adult life with a potter's wheel in the backyard, and a long, gray braid down my back.  Now, my hair is cut short, certainly not gray (thanks to modern technology and hair color!), and quite honestly, the only time I used a potter's wheel was in my 7th grade crafts class in the late 1960's.  But the image prevailed, and I did grow up an artist. I have always lived my heart's desire in that way. I have painted murals, clothing, written and illustrated children's books, painted lampshades, designed logos, letterheads, and marketing campaigns.  In the early nineties, I opened a Mommy and Me art school.  Art has always been part of my life.
So, it is no great surprise that the Healing Arts have also been a huge chunk of my existence.
Ever since I can remember I had vivid past life memories.  Nightmares of Nazi Germany, emotional losses as a Native American woman, and leather bound journals during the Civil War.  I understood as a youngster that relatives and loved ones who had passed away were watching over me and could see my every move.  At age fourteen, I started to fix up my friends according to their astrological signs.  Years later, I taught myself to read charts.  So, why, do you ask, am I so surprised that my life's heart desire turned out as it did?
I suppose it wasn't until much later that I truly embraced living my own heart's desire and not someone else's.  As a chronic pleaser, I wanted to fulfill the fantasy of what my parents or (ex) husband wanted, but of course, I found that that wasn't the best idea.  My life took many twists and turns to get me to this point, and with pride I can say, I am a master healer, psychic-medium, author of two books, CHAKRA POWER! How to Fire Up Your Energy Centers to Live a Fuller Life, and EASY ART FROM THE HEART, and host of Harriette Knight's Psychic & Healing Hour on Blog Talk Radio. In addition to that,I currently have two online courses through Daily Om.com with a third on its way.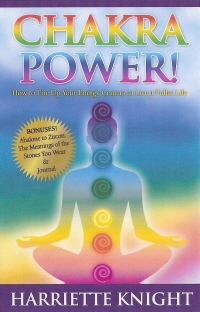 I have to admit that art hasn't taken too much of a back seat. I keep my hand in it by designing a line of healing jewelry called Charity Clarity Jewelry where each piece is infused with healing energy, and a portion of the proceeds is donated to charity.  It might not be a potter's wheel, but it certainly is fulfilling.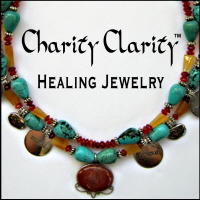 As we head into the holiday season and the beginning of a new year, take some time to reflect on the joys in your life. The things that might've taken a backseat beforehand can easily ride shotgun now.  It's never too late to embrace your own heart's desire, is it?  No matter what age you are.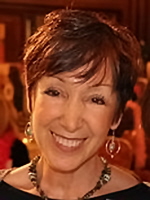 Happy Holidays and many blessings, Harriette Knight
www.HarrietteKnight.com
To purchase Harriette's book
CHAKRA POWER! How to Fire Up Your Energy Centers to Live a Fuller Life,
click below:
—————————————————————————————————
Be sure to Subscribe to this blog either by RSS or Email via the forms on the top right column of the page.
Clicking the CommentLuv icon under the post field will automatically create a link in your post to one of your recent WordPress blog posts. Please use it!