Imagination Drawing has free mandala drawings to color online. While the site seems at first glance to be geared toward children, many of the mandalas are quite intricate and beautiful and would definitely please "children of all ages."
Here are a few examples of the mandalas they offer: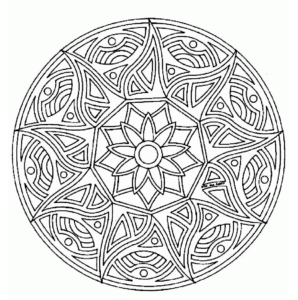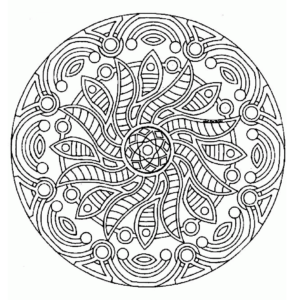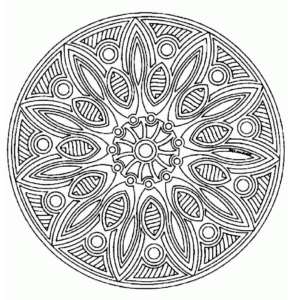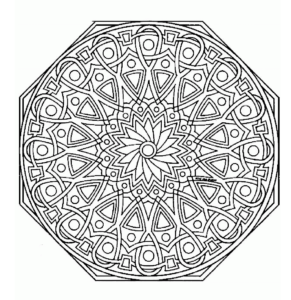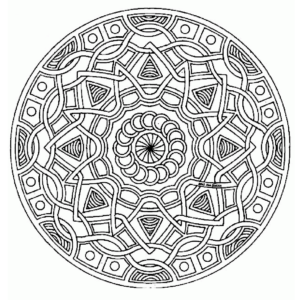 According to the Imagination Drawing website (http://fun4child.com/painting_online/cat.php?c=16):
"You can save your interactive online coloring pages that you have created in your gallery, print the coloring pages to your printer, or email them to friends and family."
"The pages load immediately so you can start coloring immediately. If you would like to save your gallery of pictures on TheColor.com you can do so by registering for our site. We will never spam our users as we are COPPA; compliant so open an account start coloring online for free Today!
Feel free to contact us if there are any coloring pages you would like us to add to our site. If you want to email us the gif files of free coloring pages you have drawn we will add them to our online coloring site. Also please let us know if you have any suggestions as our goal is to be #1 online destination for online coloring. Our goal is to constantly build our pictures to color online and we will be adding new pictures to color every week. "
Simply go to Imagination Drawing, http://fun4child.com/painting_online/cat.php?c=16 and start coloring. Enjoy!
——————————————————————————————————–
I look forward to your thoughts and comments!