The "find" for today is coloringcrew.com mandalas and online coloring interface. Knowing so many of you have found my site via links to another post, Mandala Monday – Color online with colormandala.com, I was delighted to find another online coloring page with great mandalas to color. Coloring online is especially fun when you are away from a source of paper, ink or brushes. You can access the site from your phone or tablet and color anywhere. And, of course, you can enjoy the site even more when you have a larger screen on which to view it.
Below is a screen capture that gives you a taste of what coloringcrew.com has to offer: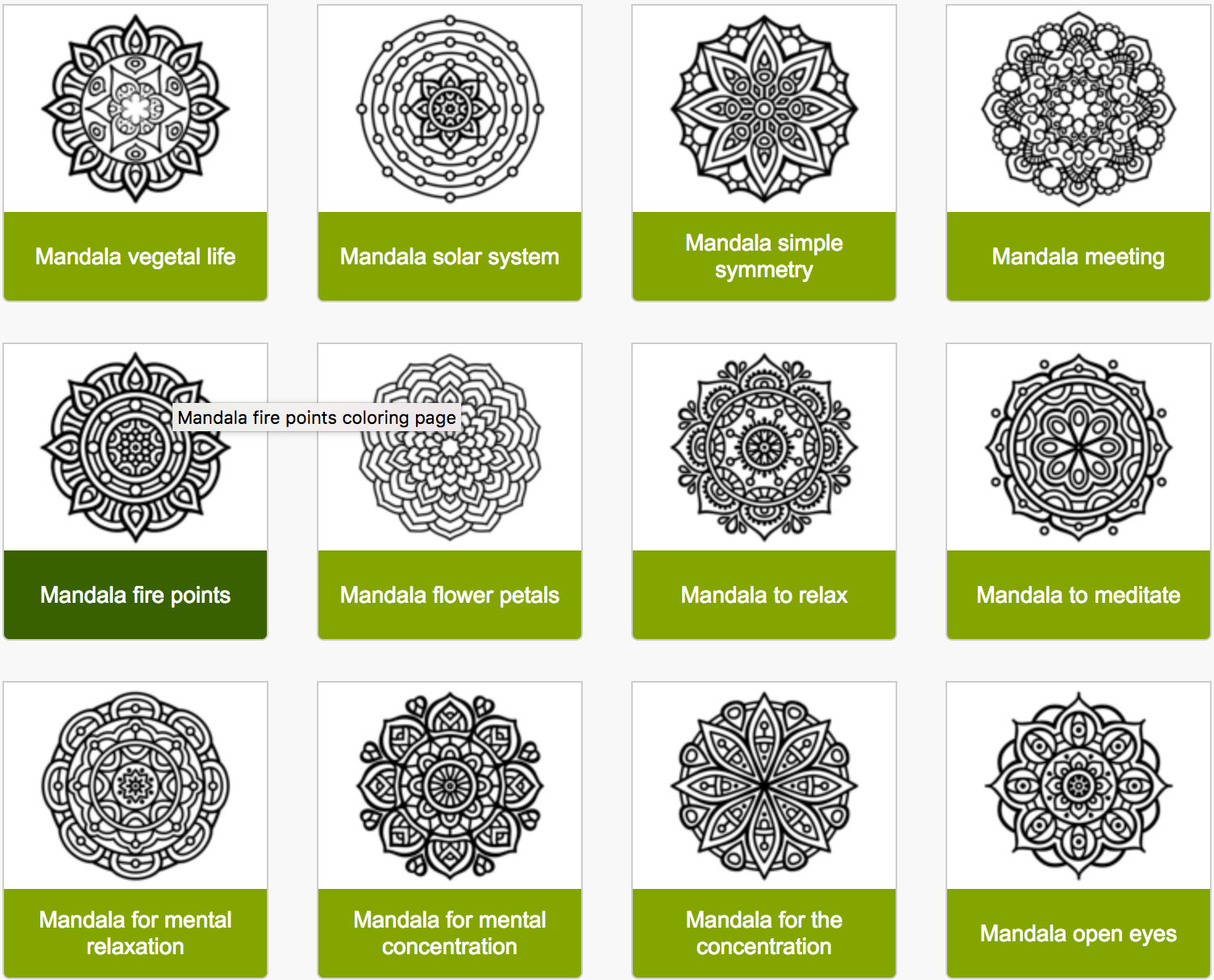 The interface is easy and fun. A screen capture of it is below: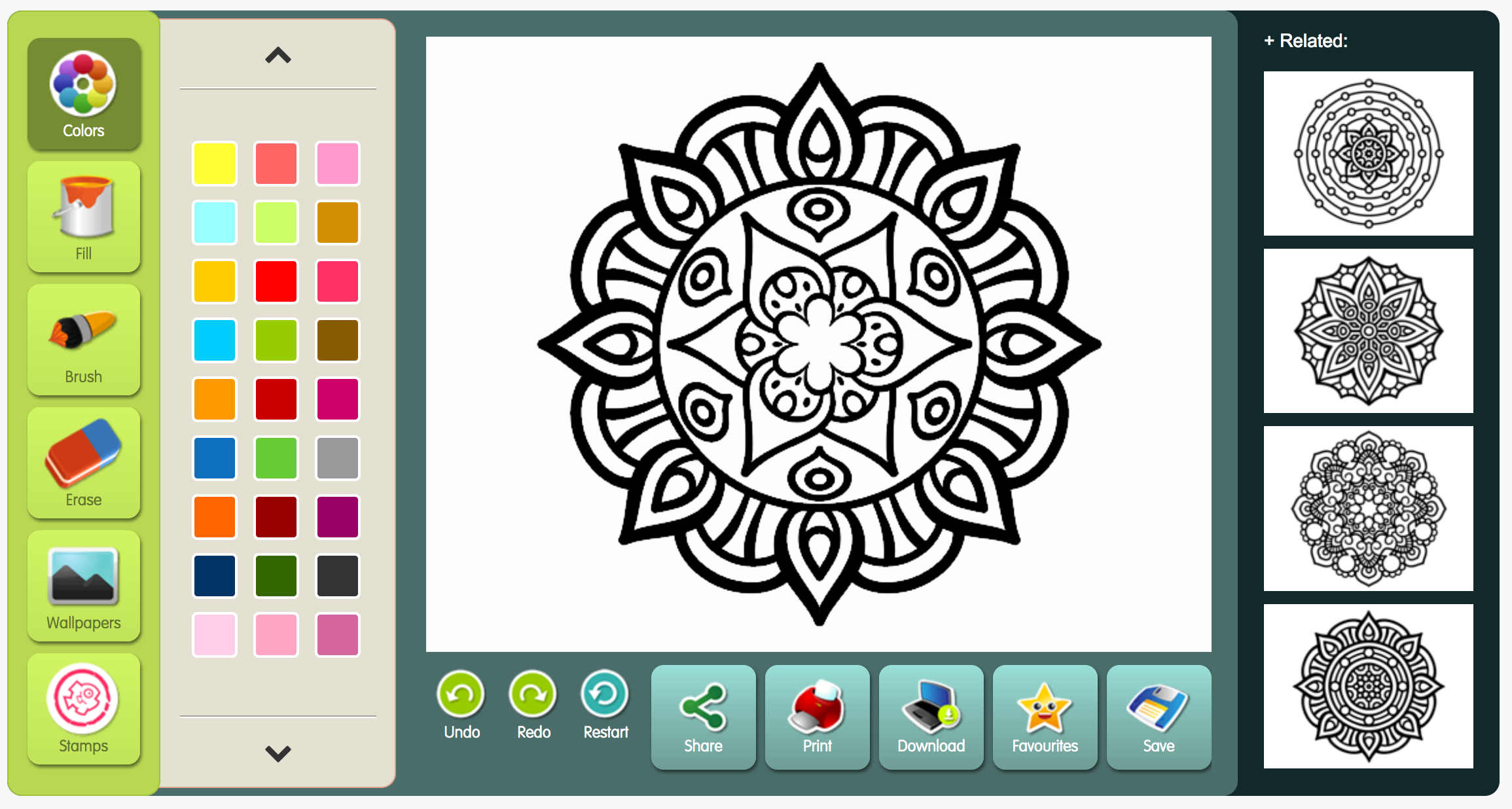 So bookmark their page and enjoy!
——————————————————————————————————–
I look forward to your thoughts and comments!