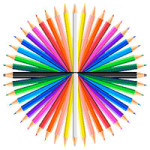 If you are new to mandalas (or even if you are not), coloring can be a new way to understand and experience them. Here I have listed some pages with free images to download and color. Coloring is not just for children! Enjoy!
———————————————————————————————————
I look forward to your thoughts and comments!
Be sure to Subscribe to this blog either by RSS or Email via the forms on the top right column of the page.