The tutorial for today is How to Paint Dot Mandalas #30 – The Mermaid by Kristin Uhrig. We have already seen several of her videos in previous weeks, How to paint rock mandalas #4- Christmas design by Kristin Uhrig and How to paint rock mandalas #5- Rainbows by Kristin Uhrig which you might enjoy as well. I would also recommend her tutorial on tips and tools, How to Paint Dot Mandalas – Tools and Tips by Kristin Uhrig.
This is what Kristin has to say about this tutorial: "This tutorial will show you how to combine a dot mandala background on a canvas with a paper decoupage mermaid and crystals to create a shimmering piece of ready-to-hang art. Join me on my Facebook page for more tips and encouragement!"
https://www.facebook.com/HowtopaintRockMandalas/
How to Paint Dot Mandalas #30 – The Mermaid by Kristin Uhrig
Tools used:
Piitsburgh 28 piece transfer punch set
Essence manicure stylus dotting tool
Generals Charcoal white pencil ruler
9×12 stretched canvas
Mod Podge Glossy
Mod Podge Sparkle
Genuine Swarovski flat back crystals
GS hypo cement
Paints:
Martha Stewart Indigo, Surf, Greek Tile, Pacific Iris, Mother of Pearl, Splash Pearl,
Jet Stream Pearl Americana Calypso Blue, Ocean Blue, Dioxazine Purple
CraftSmart Tide Pool
DecoArt Ice Blue Metalic, Purple Pearl
FolkArt Colorshift Purple Flash
Golden Fluid Titanium White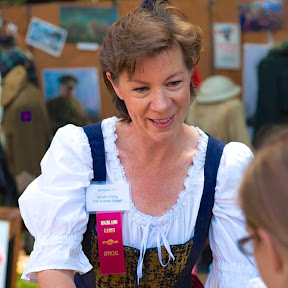 I have been on a journey to learn a new painting technique to relieve the stress brought on through a medical crisis with my husband's cancer. . A camping trip resulted in a fine collection of smooth flat, round stones. They were the inspiration for learning to create dot mandala designs on rocks, and then late on canvas panels. I began making tutorials to share this adventure with others, so they could learn from my mistakes as well as my successes. My hopes that others will be encouraged to try something new, and creat beautiful lasting pieces of art that will bring them joy.
——————————————————————————————————–
I look forward to your thoughts and comments!